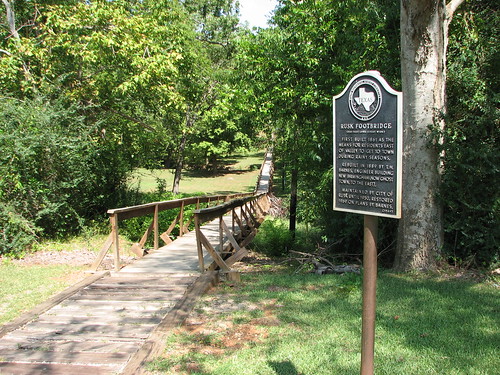 First built in 1861, the 546 foot long bridge was rebuilt in 1889 by engineer T.H. Barnes who had built New Birmingham, Texas. The bridge had been restored in the late 1960s – on plans left by Barnes. The Rusk Footbridge is believed to be the longest footbridge in the nation at 546 feet. It is located in Rusk, TX, just off the Courthouse square. It is a beautiful point of interest. During the town's early years, before streets connected a residential area with the downtown business district, the bridge served as a means to cross  a small valley when the creek flooded.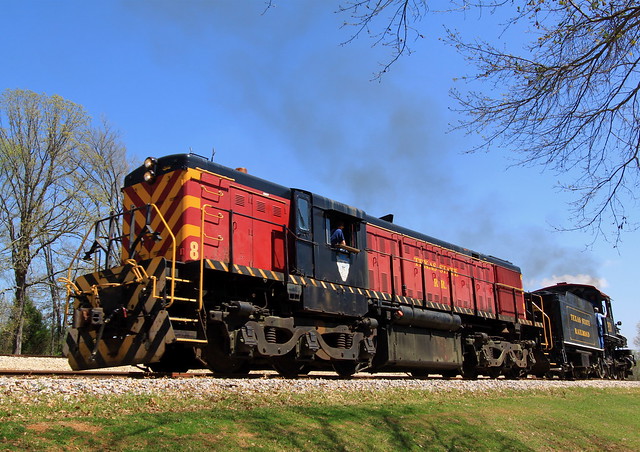 At Texas State Railroad tradition meets comfort and adventure for the whole family. The ride includes comfortable seating, food and beverage service and historic narration on a rail journey that whisks you back into another century. The casual grace of train travel never goes out of style. From the moment one steps aboard a vintage 1920's car, the excitement of being on the rails is exhilarating. This three-hour train ride, with an hour-and-one-half layover either in Rusk or Palestine, takes passengers on a 25-mile journey through a State Park and 125 years of history. Celebrated steam or vintage diesel locomotives are the muscle that pulls the consist of cars representing a bygone form of notable travel.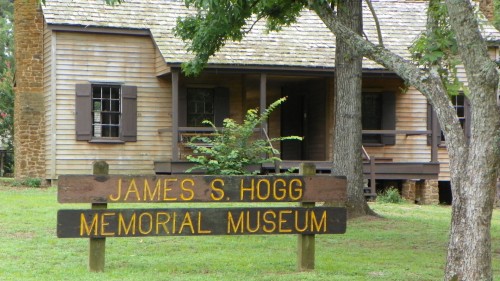 Jim Hogg Park is 178.4 acres of East Texas Pineywoods east of Rusk in Cherokee County. The property was deeded by the City of Rusk in 1941 and was opened the same year. It is now managed by the City of Rusk.
A memorial to the state's first native born governor, James Stephen Hogg, 1891 – 1895. During his term as state attorney general and governor, Hogg revolutionized state government and private business by strengthening public respect for law enforcement and establishing the Texas Railroad Commission to enforce state anti-trust laws and promote fair business practices.
Nature of the Area
In this Pineywoods of east Texas, visitors can enjoy wildlife observations and photography of birds, squirrels, and deer on occasion. You can also experience a great variety of trees and shrubs native to East Texas.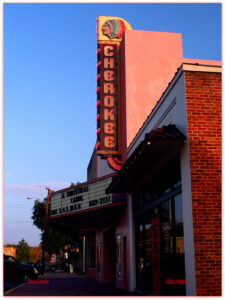 Based in Cherokee County, Texas, is a all-volunteer and non-profit organization focusing on Dramatic Arts. Their  purpose is to create opportunities for culture and  local talents and be able to entertain the diverse audience. Its main motive is to educate the youth and adult in subject of theater and to encourage artist to showcase their talent on and off stage.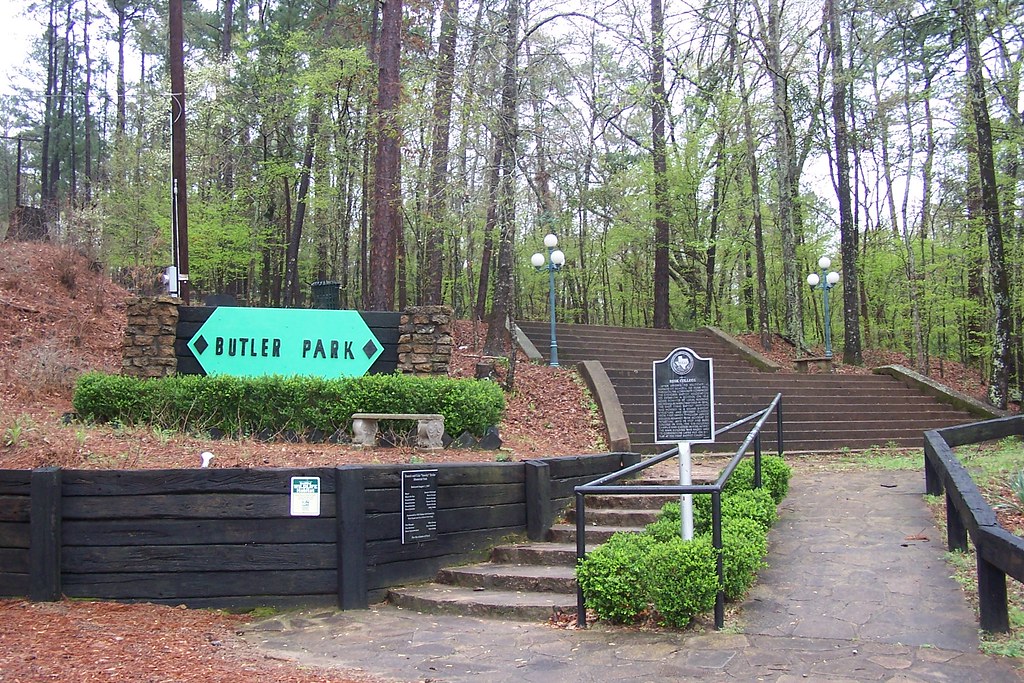 Baptist-owned institution, organized 1895, sitting high atop hill south of downtown Rusk no longer exist.  Once thriving, well-rated college.  Financial woes, general economy  led to closing 1928.  In 1997, Thomas L. Parsons, city councilman for Rusk contacted the owners of the property and  the owners donated the property to the city as a park  with two conditions; one to name the park after them "Butler Park" and the other  condition was that no trees would be cut down unnecessarily.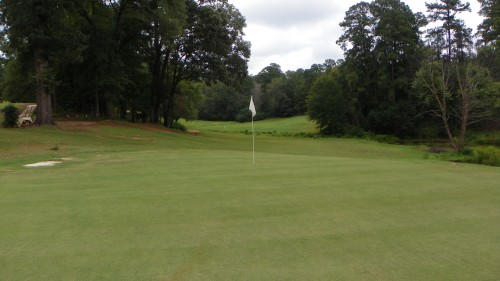 Golf Club is a family-owned, 9-hole course in the rolling hills and Piney Woods of East Texas in the small town of Rusk. The course first opened in 1967, and in the following decades it has earned a reputation as one of the best courses of its size in the Lone Star State. In fact, The Dallas Morning News once named it 35th in the "Best Nine Hole Courses" in Texas.
There's a reason players have nicknamed Birmingham Forest Golf Club "the toughest little course in Texas." The strategic design tests players on both their decision making and shots. Birmingham's rolling fairways meander around a spring-fed lake and through the woods. All holes have four sets of tees, making it a great play for golfers of many different skill and experience levels. The course also has an interesting history. It sits on what was once New Birmingham, a ghost town that was an iron ore boomtown in the 1800's….thus the name of the course. You can still find the history embodied by the area's antique horseshoes, railroad spikes and arrowheads.
You'll love the history, course, pro shop and more found at Birmingham Forest Golf Club. And we can't wait to welcome you to our course!
www.birminghamforestgolfclub.com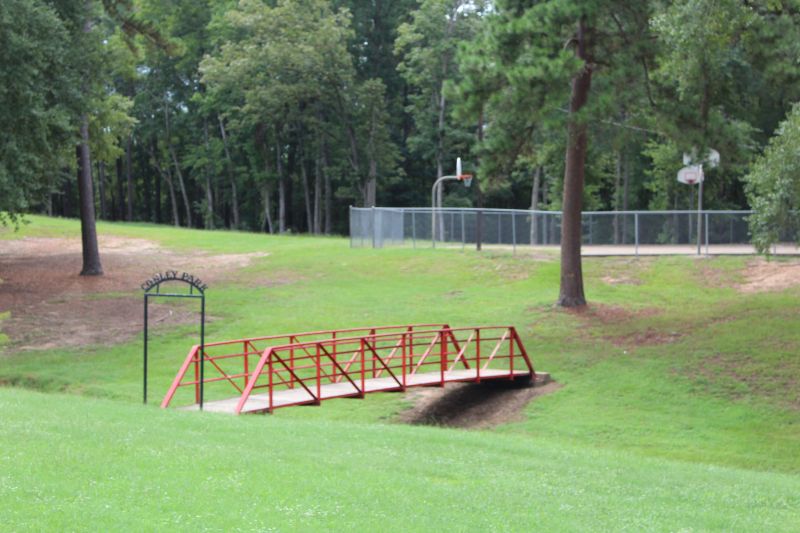 The park was dedicated in honor of Mr. Irvin C. Conley for his many years of service  and dedication to the community as an educator, developer and civic leader.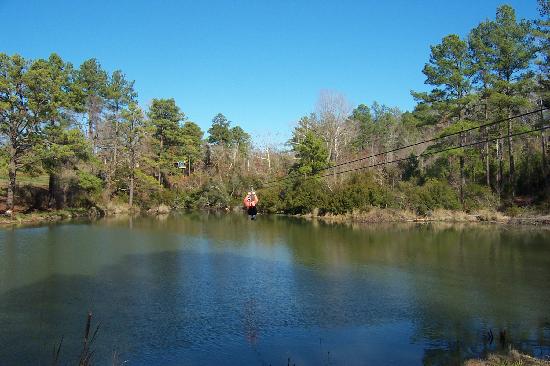 Adrenaline Rush Zip Line Tours a well known and exciting East Texas attraction.  As far as ziplines in Texas go, this attraction boasts one of the LONGEST  Zip lines in TEXAS – the "Adrenaline RUSH Zipline".  This East Texas Zip line is approx. 1700 ft. LONG.!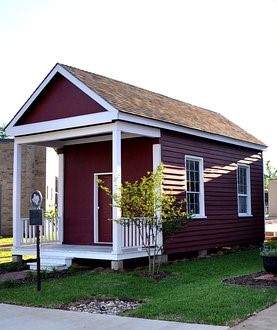 The Heritage Center of Cherokee County Museum
The mission of the Heritage Center of Cherokee County Museum is to acquire, preserve, and display artifacts of historical significance to Cherokee County, Texas. The museum is located in downtown Rusk, Texas. With the assistance of SFASU's Center for Regional Heritage Research, the collection features historic photographs of schools, the downtown business districts and the timber industry.
208 South Henderson Street, Rusk, TX 75785
A must see if you are in the Rusk area! Rich in History!